The best international personnel for the growth of your business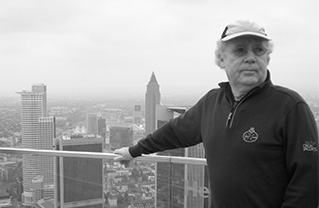 O'Farrell Recruitment
Founded in 1998
Based in Berlin
Owner: Brian O'Farrell
Access to qualified personnel is a determining factor in the competitiveness of every business. Anybody looking for qualified personnel often reaches the limit quickly in their own country. Look over the horizon and use O'Farrell Recruitment to find talented staff on the international labour market.
Multilingual talent in all sectors
O'Farrell Recruitment finds the personnel that you need. We have specialised on IT professionals, software developers and personnel from the STEM professions. Using your criteria we search in our Europe-wide personnel database for staff whose personality and qualifications will be of benefit to your business. We get to know our candidates and send you informative applications before placement occurs.
Our service – tailored to your needs
We optimise until we meet your needs. We want to get to know you well and provide you with a service tailored to your requirements. We provide sector-specific advice and continually receive applications from the IT, health and engineering sectors and all the STEM professions.